Augmented Reality And Interior Design: Make Your Dream Home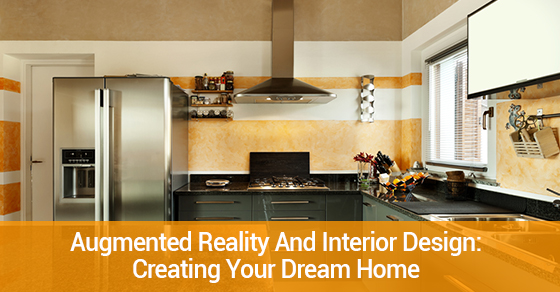 It's difficult to know just what a custom kitchen design is going to look like until you've either seen it on the showroom floor, or it's already in your house. Until now, that is. Microsoft has just revolutionized kitchen interior design, making it possible for homeowners to create mock-ups of their dream kitchens before those kitchens have even been assembled, an especially tool if they aren't part of the showroom options. The secret to this new capability is HoloLens.
HoloLens

HoloLens is cutting edge technology that lets customers use holograms to create fully customized hypothetical kitchens before they make the decision to buy anything. The technology allows customers to view the kitchen, add and remove finishings and play around with the look of their potential kitchen to their heart's content.
If you have ever played the Microsoft Sims game, a reality simulation where players design and build homes and lives for animated characters called sims, where you are allowed to choose from thousands of appliance, furniture and interior design options, this will seem very familiar.
Instead of investing a bunch of money in something that you aren't sure will look great in your home, HoloLens allows you to see your custom kitchen design, including all of the finishings, colours, and appliances up close and personal before ever having to make a decision. Microsoft has currently partnered with Lowes, which is using the software to display a range of custom kitchen options, and the technology and its sophistication will only grow over time.
Another great thing about this technology is that it gives users the ability to design kitchens and share them online, which will prompt a whole new genre of idea sharing to inspire homeowners who want to redesign their kitchens. This will allow people to borrow ideas and look for inspiration in new, exciting ways.
HoloLens is redefining the world of kitchen interior design. This new technology is eliminating all of the guesswork from redoing your kitchen and giving homeowners a high-definition, hologram glimpse into the future of their kitchen. If you are tied up in knots over big kitchen makeover decisions and are afraid you're going to make a wrong choice, fear not. There is technology out there that will allow you to perfect your design, and make the best purchase decisions possible before you ever have to lift a finger.
Leave a Comment
The comments are closed.