Kitchen Renovations Toronto
Kitchen renovations are a popular request for older/heritage homes in Toronto. Unlike the rest of the home, many homeowners require a more contemporary look and feel for their storage, meal preparation and hosting requirements. Older homes can sometimes come with challenges such as poor lighting, inadequate storage space, a cramped layout, etc. At Avonlea Renovations we offer a complete service for kitchen renovation in Toronto that includes: replacing old and worn fixtures, providing more electrical outlets to accommodate the appliances that are used in a modern culinary setting, and experience working with galvanized steel and lead plumbing.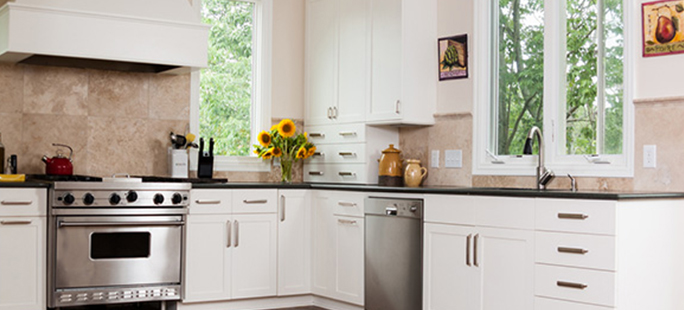 Kitchen Renovation Services offered by avonlea
Our kitchen renovation services in Toronto include all of the components necessary to create a stunning kitchen. As older and heritage home specialists, we have the skill and experience in kitchen renovations and redesign to capture the image of the new kitchen that you have in mind, and to make your vision a reality.
We can provide the following services when you renovate your kitchen:
1. All electrical and lighting
2. All heating, radiator work, and duct work
3. All plumbing
4. All flooring
5. All cabinetry, trim, and millwork
6. All windows and doors
7. All countertops
8. All tiling and flooring
9. All gas fitting
10. All framing
11. All insulation and soundproofing
12. All drywalling
Whether the finishes are worn and unattractive or the cabinets and counters are outdated, we work with our clients to find out exactly what design and products best match their needs, lifestyle and budget. Our team combines their creative and technical abilities to conquer the obstacles that come with remodeling the kitchen in an older home.
We are members of the industry's most trusted organizations such as the Greater Toronto Home Builders' Association, National Kitchen and Bath Association and the Ontario Home Builders Association; thus providing you with a high quality kitchen renovation in Toronto. We guarantee that the final result will surpass your highest expectations. There is nothing that we can't do to complete your kitchen. The whole job can be completed by Avonlea Kitchen and Bathroom Concepts. We take care of all trades involved in the project and make the experience seamless for the customer.
Back