How to Design a Kitchen in a Bachelor Pad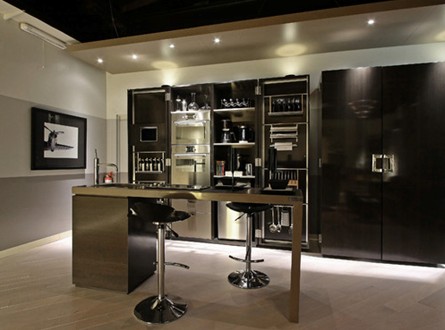 Whether you are a frequent cooker or seldom home for dinner, kitchen design is an important aspect of your décor. In small spaces, good design is especially important in making the most of the space. Once you have decided which functions are most important, it is time to pick a style. Traditional kitchens offer a warmth and cozy atmosphere that can be great for entertaining smaller group of friends, while modern kitchens offer a sleek, clean appearance that is perfect for larger parties. You can also blend your favorite aspects of various design styles in order to create a completely unique and personalized kitchen that perfectly suits your taste and décor. To get your creative juices flowing, here are some of the most attractive kitchen design ideas for bachelor pads that we have found:
1. Urban Loft: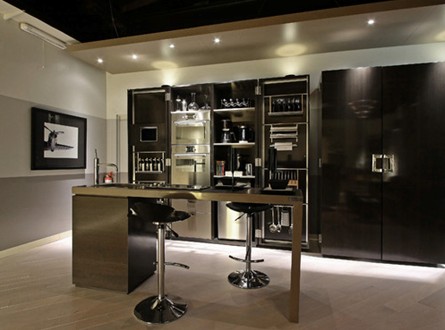 Designer: Guhman + Lehrer Arquitectas
Completely custom made, this gorgeous modern kitchen has everything a bachelor could need. With black accents and attractive mood lighting, this kitchen is attractive, masculine, and very inviting. It's also perfect for entertaining with lots of open space.
2. Swanky Seattle Loft: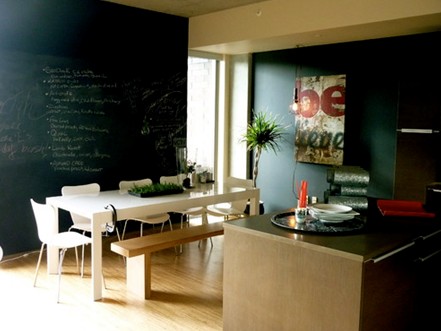 Designer: Cabana Casa
This kitchen is part of an amazing loft space overlooking the historic Seattle Space needle. A chic, hip, and comfortable space, this kitchen features great wood accents and a large chalkboard for notes, grocery lists, and even family chores.
3. Eclectic Charm: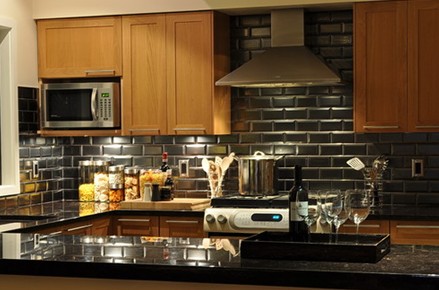 Designer: Raven Inside Interior Design
This gorgeous eclectic kitchen features a lovely balance of metallic tile and warm wood. The combination of traditional and modern finishes in this bachelor pad makes the space feel cozy and inviting while retaining modern appeal.
4. Cool Dude Kitchen: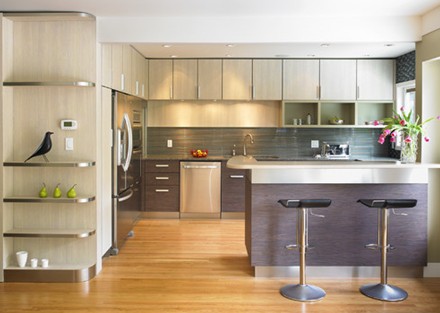 Designer: The Sky is the Limit Interior Design Concepts
The textured, faux wood surfaces and muted palette of this kitchen bring in a lovely combination of colors without being overwhelming or too intense. Stainless steel appliances are well complemented by the muted tones and the light upper cabinets make the most of the natural lighting.
5. Boy's Dream Pad: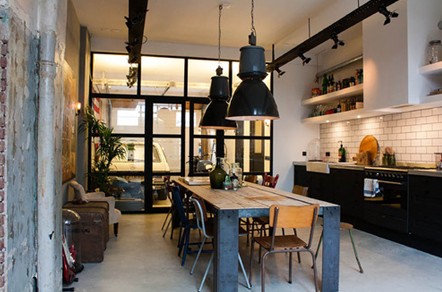 Source: 30s Magazine
This modern, rustic kitchen not only had plenty of space, it also gets lots of natural light from the full glass wall. Painted brick and large pendant lights give the space a cozy, garage feel while the sleek white tile, black counters, and black oven balance it out and add a hint of posh.
Leave a Comment
The comments are closed.