9 Unique Kitchen Styles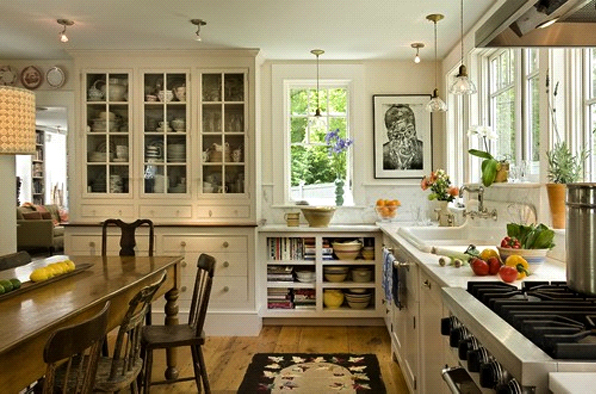 If you are looking for inspiration for your next kitchen renovation, look no farther than this fantastic list of nine very different styles you can copy, gain inspiration from, or mix and match to your heart's content.
Farmhouse Kitchens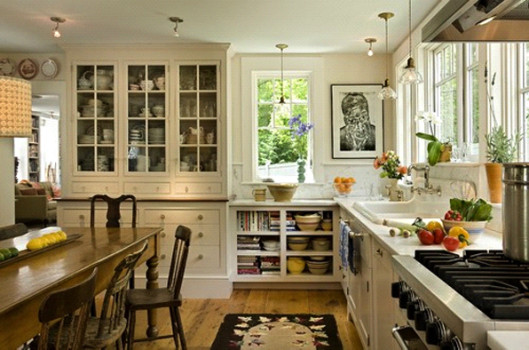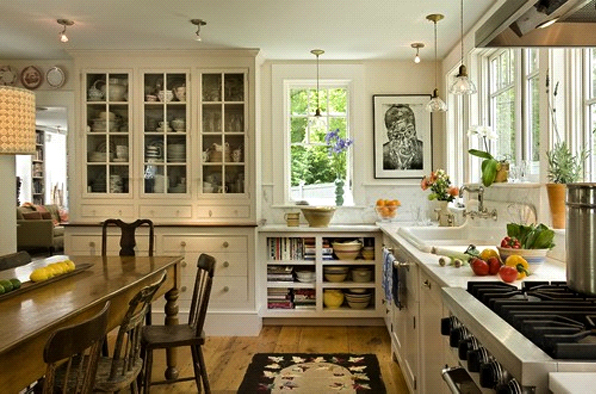 This warm and homey style offers great functionality and comfort with a blend of open shelving, wide sinks, classic flooring, and a bit kitchen table. Easy to work in and easy to love, farmhouse kitchens anchor the life of the family on the land.
Rustic Kitchens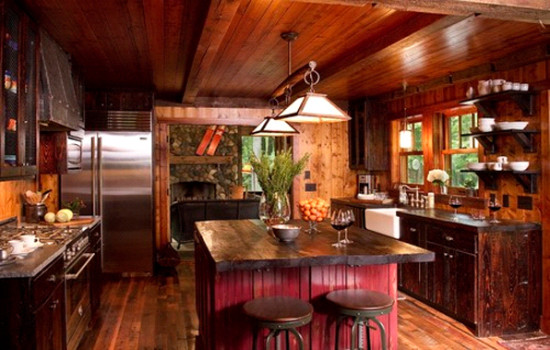 Featuring furniture that is worn, distressed, or roughhewn, rustic kitchens may not be everybody's cup of tea but they are growing in popularity to rival the classic white kitchen. With wonderful accents of timber, stone, and brick as well as vintage appliances and fireplaces, rustic kitchens are cozy and warm.
Modern Kitchens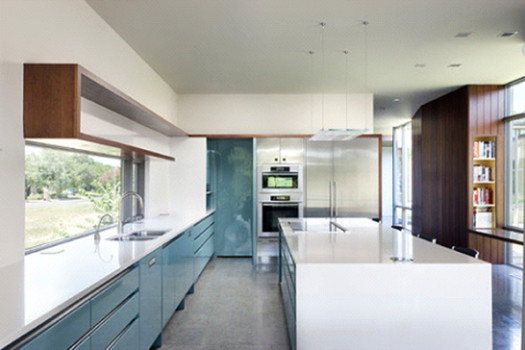 The exact definition of modern varies greatly depending on who you talk to but some key elements remain the same and these include frameless cabinets, sleek and simple hardware, strong horizontal lines, and a lack or ornamentation which allows the natural beauty of the materials to shine through. Modern kitchens are mostly focused on function and ease of use.
Traditional Kitchens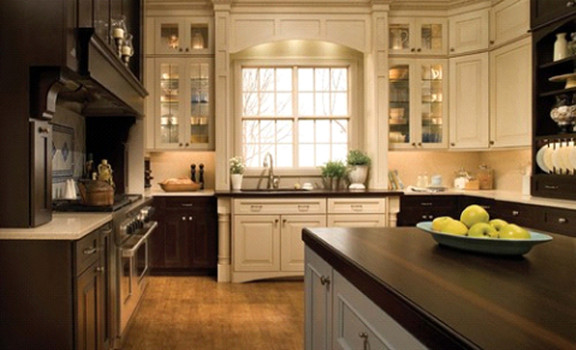 These kitchens are defined by the details. Small touches like arches, decorative moldings, and corbels or furniture-like turned legs are common and these kitchens often feature a mix of antique finishes, chandeliers, and raised-panel cabinets. With a classic American or old-world flavor, traditional kitchens often carry an aspect of the owner's personal style.
Contemporary Kitchens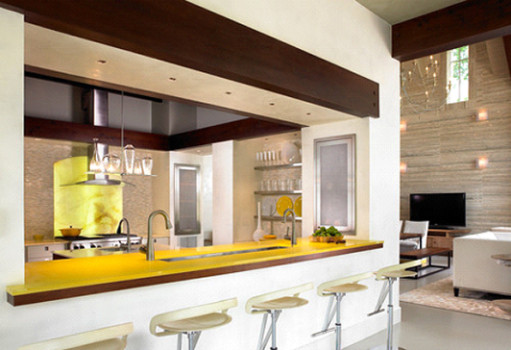 These kitchens can be very sleek similar to modern kitchens but they are more playful in form and finishes while purely modern looks celebrate structure in a grid-like pattern. Contemporary kitchens include elements of other styles and create a reflection of the times.
Transitional Kitchens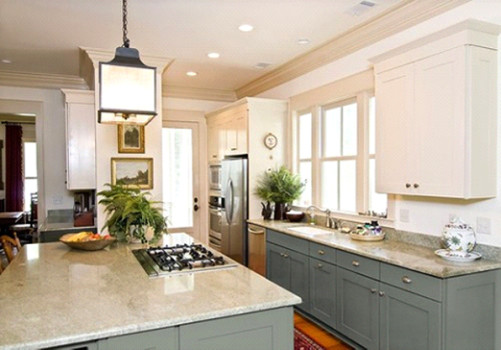 Transitional kitchens are the great moderator. Including the warmth and welcome of traditional design with the clean, simple line of contemporary design, they project a certain balance and harmony as well as providing a great deal of flexibility.
Craftsmen Kitchens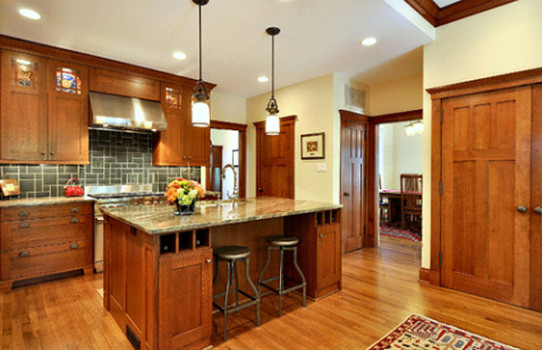 Craftsmen kitchens arose as a style in the early 20th century as a reaction to the mass-produced fussiness of the Victorian era. It features rich woods, built-in appliances, handcrafted tiles, and well-made simplicity with a rich, cozy style.
Cottage Kitchens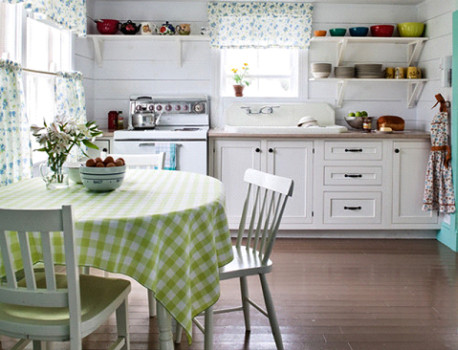 Cozy, happy, and unpretentious, cottage kitchens are reminiscent of a simpler time and evoke a sense of easy, carefree living. Beadboard, soft colors, vintage hardware, wood floors, and colorful accents and curtains infuse this kitchen with cottage comfort.
Mediterranean-Style Kitchens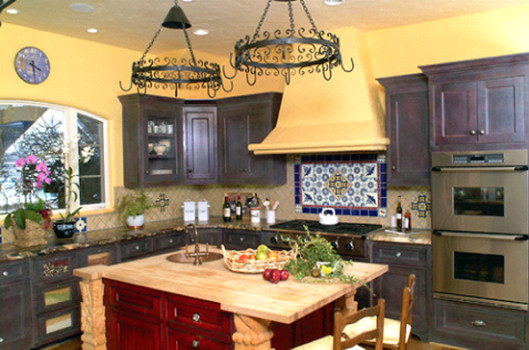 With flared hoods, hand-painted tiles and warm wood cabinets, Mediterranean inspired kitchens often include many features associated with the Spanish revival such as beamed ceilings and arched cooking alcoves.
Leave a Comment
The comments are closed.