A Quick Guide to Kitchen Renovations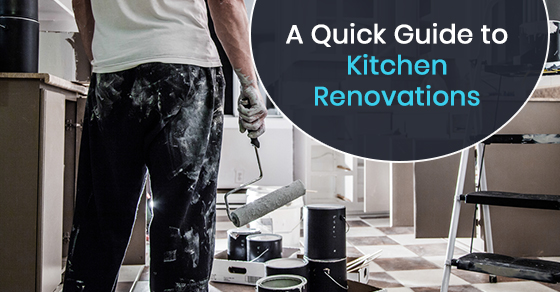 A kitchen renovation is one of the most popular home renovations. However, like any renovation, it's a big job in terms of cost and project scale. Because of this, many homeowners don't know where to begin. 
Working with our team of experts, below we have compiled a quick guide for kitchen renovations to help you get started. 
Services Offered by Avonlea Renovations
At Avonlea Renovations, we provide a complete service for kitchen renovations in Toronto that includes all:
Electrical and lighting
Heating, radiator work, and ductwork
Plumbing
Flooring
Cabinetry, trim, and millwork
Windows and doors
Countertops
Tiling and flooring
Gas fitting
Framing
Insulation and soundproofing
Drywalling
Set Your Budget
Before you start any project, set a budget. Most projects take up more time and money than you bargained for, so it's a good idea to aim high in case your project goes over budget. Most contractors recommend adding 10% to 20% to your budget for unplanned expenses. Remember to also factor in labour costs, materials, and taxes for your project. 
Research Everything
Never begin kitchen renovations without researching every aspect. Visit stores and showrooms to shop around for the best deal and items so you can determine what you want and what you can afford. 
Quality is Key
Quality is always essential, but always opt for affordable quality. When it comes to your kitchen renovations, you want to purchase high-quality, functional items that will enhance you and your family's life. High-quality products (such as cabinets, countertops, and appliances) will last longer and save you money in the long run. Also, think about trying new materials and finding higher-end used items to bring your kitchen reno up a notch.
Needs vs. Wants 
When you are shopping around, make sure you have a clear idea of what is a need and what is a want. It can be tempting to buy all the latest gadgets for your kitchen, but you should go with tried and true products that you know will last and you will use. 
Planning a Kitchen Layout 
Spend time planning a space that is practical and functional. Think about your current kitchen and what works and does not work in terms of the layout. 
Consider what you have always wanted to change and what is practical for your family. 
What's next?
No matter the state of your kitchen, we work with our clients to design a future that best matches their needs, lifestyle, and budget. We guarantee that the final result will surpass your highest expectations. There is nothing we can't do to complete your kitchen. 
To learn more about kitchen renovations, call us at 416-907-4764 today!
Leave a Comment
The comments are closed.