What to Consider When Remodeling your Kitchen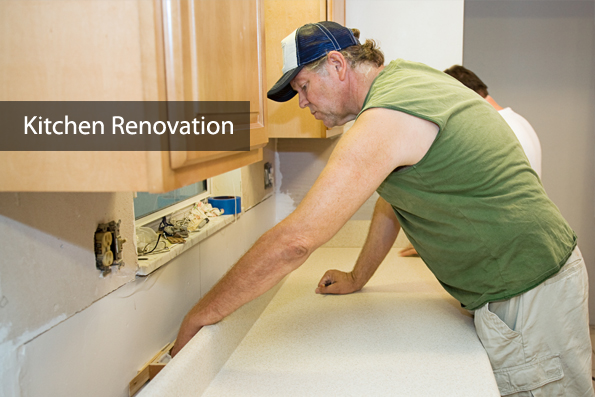 When you are embarking on a major renovation, there are lots of things to consider. First, you need to decide what changes you want to make and how to prioritize aspects in order to stay on budget. With so many attractive kitchen styles nowadays, how do you choose a style that will suit your family and increase your home's resale value should you decide to sell? To help you pick your kitchen renovations, we have compiled this list of the top 5 custom kitchen trends right now:
1. Hardwood moulding:
Available in many woods and stains such as oak, cherry, and maple, hardwood mouldings provide a richness not found in many other kitchen features. Fluted columns, valances, cornices, galley rails, and open shelves are a great way to combine beautiful accent details with function and add a custom look to stock cabinets.
For example, try adding a trim around the corners and along the face of cabinets to reduce their boxiness or along the top of cabinets to create a crown moulding.
2. Solid hardwood flooring:
Despite the fairly common fear that wood floors in the kitchen are more likely to be damaged, hardwood is actually quite water resistant, especially when properly sealed. It also makes a great kitchen floor because it is beautiful and adds a certain old-world charm. Because it is also thicker than most flooring materials it can be great for insulation and sound proofing. Finally, hardwood is not only long-lasting, it is easy to update if you change the style of your kitchen: simply sand it down and stain it to match your new décor!
3. Free-standing, unfitted cabinets:
Get away from the cookie cutter look by purchasing cabinets which look more like furniture with moulding, feet, and valences. These cabinets are available in contemporary or traditional styles and can be designed to incorporate full-size appliances – ovens, stoves, dishwashers, and refrigerators – so they blend seamlessly with your cabinetry. This also creates more room for windows, columns, displays, and other design elements.
4. Custom Cabinets:
With many materials available, it is becoming easier to create the look of custom countertops. Materials can also be mixed for interesting and one-of-a-kind countertops such as concrete embedded with bits of glass or metal. Stone materials such as soapstone or marble are still highly prized but stainless steel, sealed concrete, and engineered quartz are also being used fairly commonly in the low-use areas of the kitchen.
5. Sophisticated appliances:
New appliances allow for greater customization than ever before allowing you to create a personalized and convenient space and make your kitchen the high-tech center of your home. Popular upgrades include duel-range stoves which feature both electric and gas cooking, refrigerators with multi-zone temperature control, and designer dishwashers.
Leave a Comment
The comments are closed.