How to Define Your Decorating Style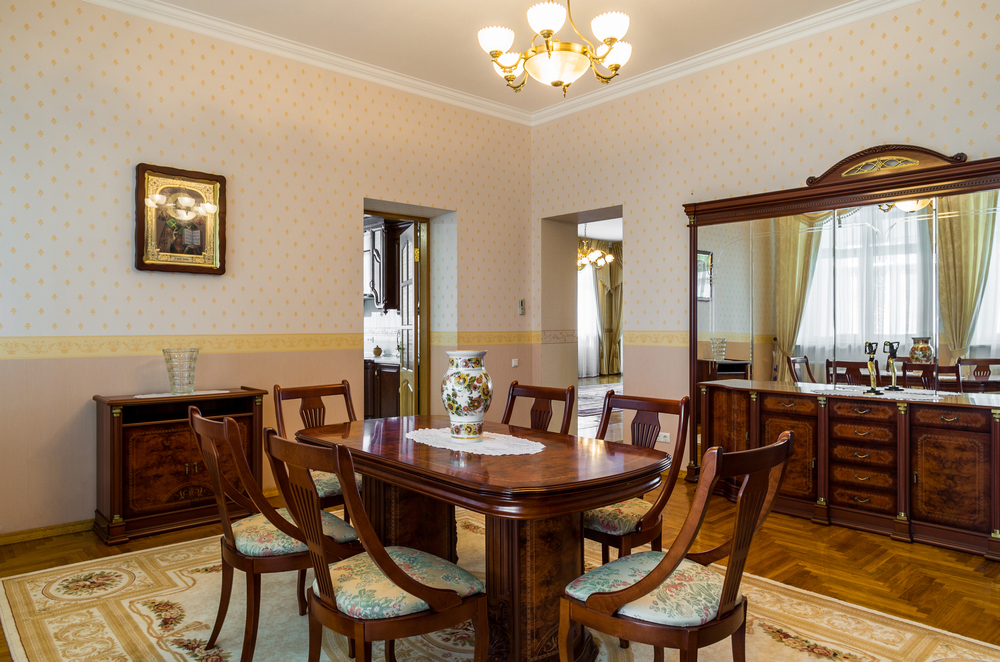 When it comes to decorating their homes, most people play it safe and think that good design is mostly just about matching colors and tones but good interior design is about much more. At its core, design is about building the right environment to evoke the desired emotion. In order to discover your decorating style, begin by taking a look around your home. Decide what you like and what you would like to change. Compare your favorite items with some of these great decorating styles to see where you fall! Don't be afraid to mix and match!
Sophisticated Classic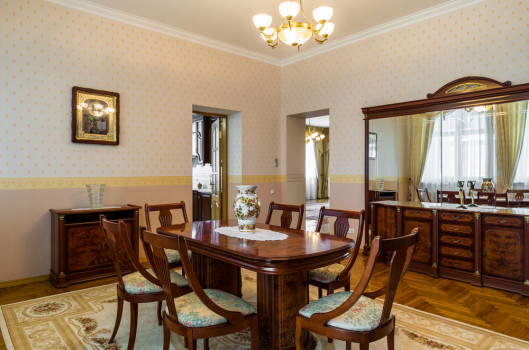 This decorating style is characterized by an elegant blend of pale hues, jewelry-like accessories, and traditional furniture. It evokes a formal lifestyle and often features old-world elements and clean Art Deco shapes.
Design inspiration: Grace Kelly, Tiffany & Co.
Features:
A palette of soft colors or neutrals
Delicate furniture with tapered legs and curved, feminine lines
Luxurious fabrics such as silk or velvet
Rich, dark wood with polished veneer
Dazzling lighting adorned with crystals such as grand chandeliers
Rich, flash accents and décor in metal, marble, and glass
Predominantly symmetrical floor plans
Modern Graphic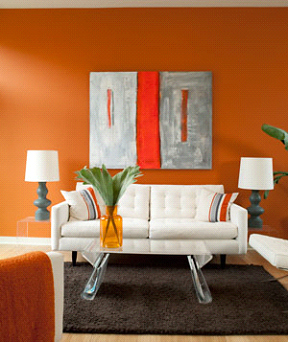 Characterized by bright colors and modern furniture with clean, straight lines, this style combines edgy, colorful elements with midcentury design. Simple furniture forms balance out bold patterns and accent colors. This is a popular decorating style in urban homes, particularly downtown lofts.
Design inspiration: The Museum of Modern Art, Frank Lloyd Wright
Features:
Furniture with clean straight or angled lines, few curves
Blocks of rich, saturated color
Plain legs, skirtless bases, and blocky upholstery
Abstract and/or geometric patterns
Pop-art inspired décor and accent pieces
A mix of wood including light words like birch or oak and dark works such as walnut or mahogany
Lacquered finishes
Cozy Casual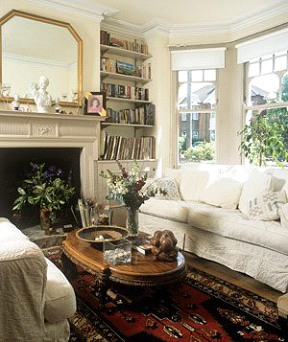 This warm, traditional look is perfect for relaxing with friends and family. It often includes English and early-American inspired furnishings and a country cottage, laid-back style. Weathered and inviting furniture that is built for day to day life and is low-maintenance is perfect for this style.
Design inspiration: fuzzy slippers, cottage life
Features:
Slipcovered, plush, and comfortable upholstery with roll or square arms and ball feet or skirts
Natural fabrics like cotton and wool
Solid textiles, simple stripes, or unfussy floral patterns in muted colors
Solid hardwood tables with turned legs, large pedestal bases, or trestles
Vintage Eclectic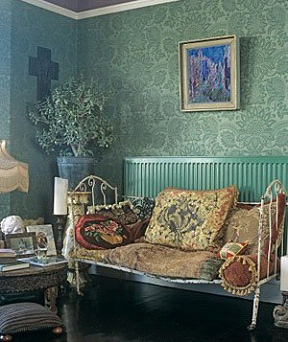 For a rich and layered look, this design style combines the uniqueness of flea-market finds with furniture designs from various time periods and parts of the world. Here, Victorian pieces may be paired with 18th century French styles for a truly customized and one-of-a-kind style. Dusty colors, timeworn, or handmade textiles, and collected objects help to create a cozy, lived-in feel with an air of exotic mystery.
Design inspiration: Paris flea markets, Granny's teacups
Features:
Jewel tones missed with washed-out, dusty or chalky colors
A mix of fabrics from pillows, upholstery, and window treatments including paisleys, ethnic tapestries, jacquards, botanicals, and florals
Crystal chandeliers and bead-embellished lamps
Abundant art and knickknacks, decorative touches on walls and surfaces
Shapely and feminine furniture with intricate detailing and worn, weathered finishes
Leave a Comment
The comments are closed.